You can enter your servers data in "basic settings" in your account.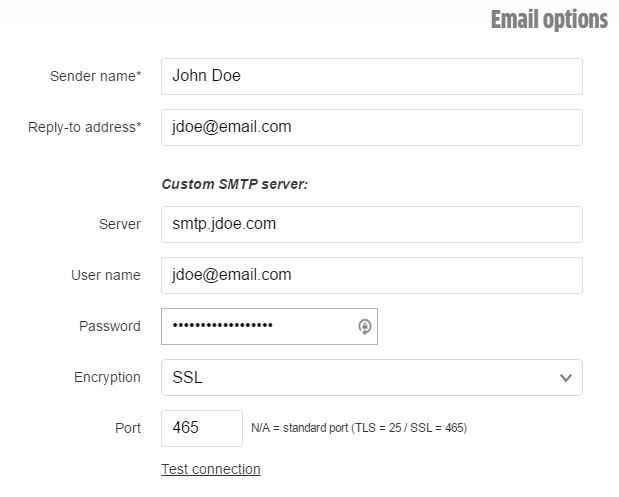 The server-address and encryption can be found in your severs settings. Username and password are usually the same as in your e-mail account's login.
Once you've entered all your data you can Test the connection and future e-mails will be sent via your own server.
If the test should fail, please check if your password is correct or whether your server needs two-factor authentification.