First fill in you tax consultants e-mail address in the basic settings and assign them a password.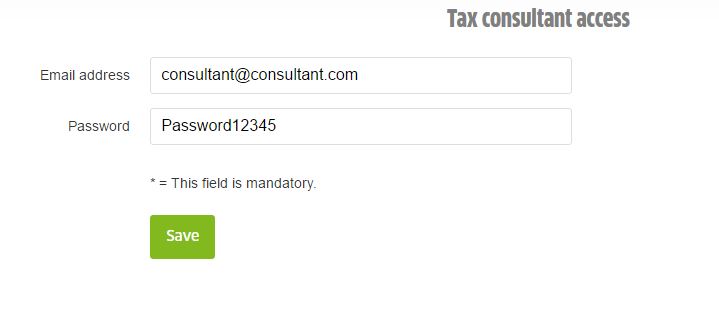 You can find the monthly reports under Finances by choosing it from top left dropdown-menu. Here you can preview the report for the selected month and send a report to your tax consultant.
That e-mail contains a link that opens the report. Please tell your tax consultant the passwort you have set to access it.