The messages you find below the symbol for creating time entries, are messages from and to your clients and also to and from your employees.
Clients
Clients can write you messages in the Online-client center: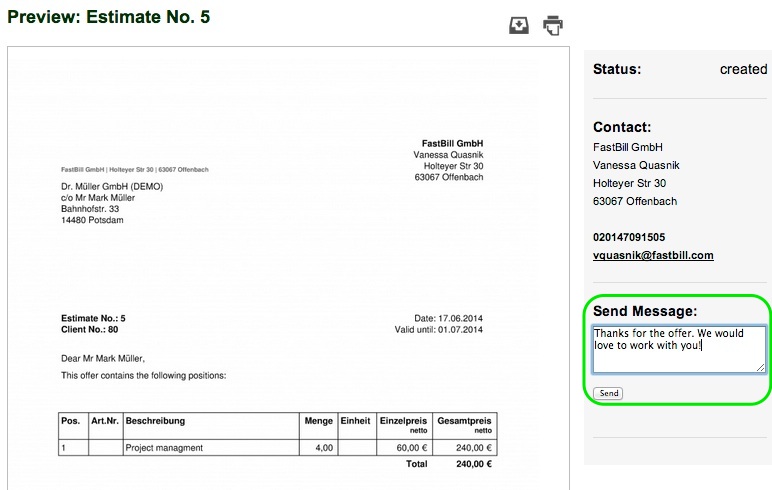 You can see those messages in your account: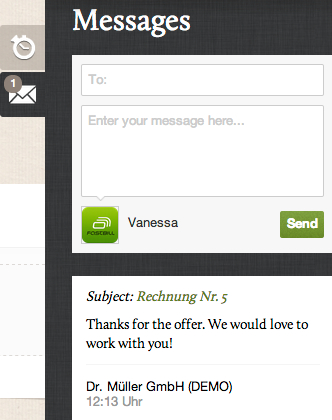 Click on the subject to be directed to the document and reply. Your client receives a mail with the information, that he received a message concerning his document and the link to his document.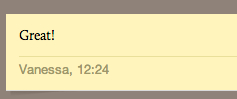 Employees:
It is also possible to exchange messages with your employees.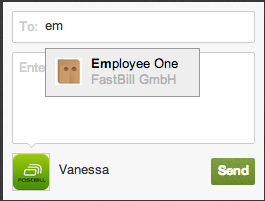 Your employee will receive a mail with the note, that he received a new message and a link to FastBill.