Some issues concerning your invoices or your account, can be solved easier if one member of support is allowed to access your account. Therefore, we have a function, called Support Session.
You can activate a new support session in your Account Settings | Settings | Overview. Below your Master Data is the button for a new support session.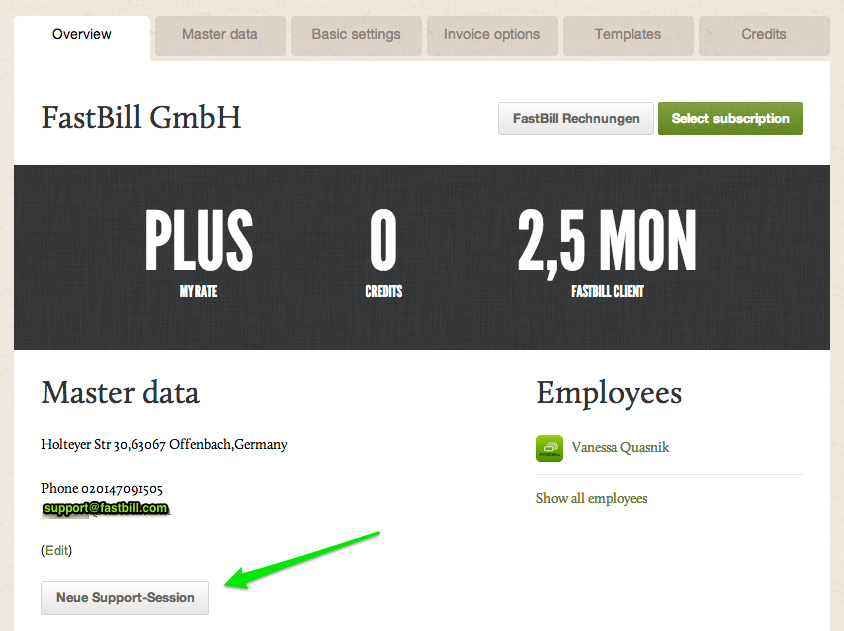 By clicking this button twice, an 8-digit code will be generated. Give this code to am member of support to allow him/ her access to your account for 96 hours.