Your accountant can assign and book your revenues and expenses (Account Settings | Settings | Basic Settings | Accountant access) with the monthly statement.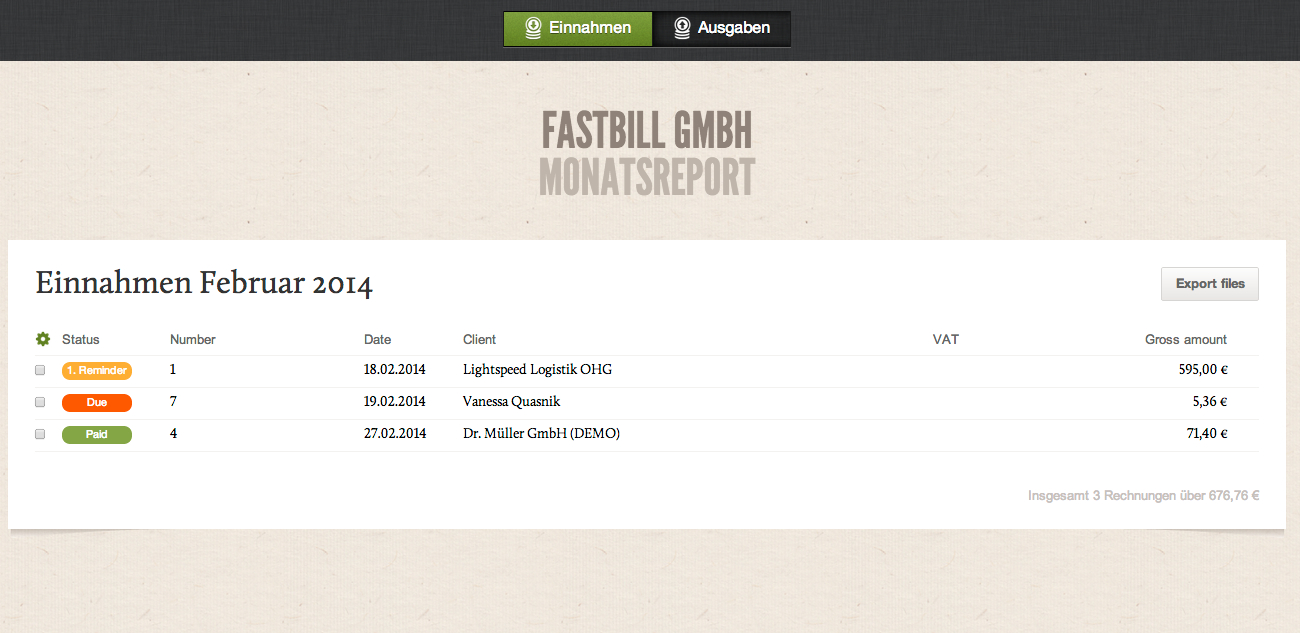 Your accountant can leave comments to revenues and expenses, those will be exported (csv or excel) and can be used for import to other tools p.e. DATEV.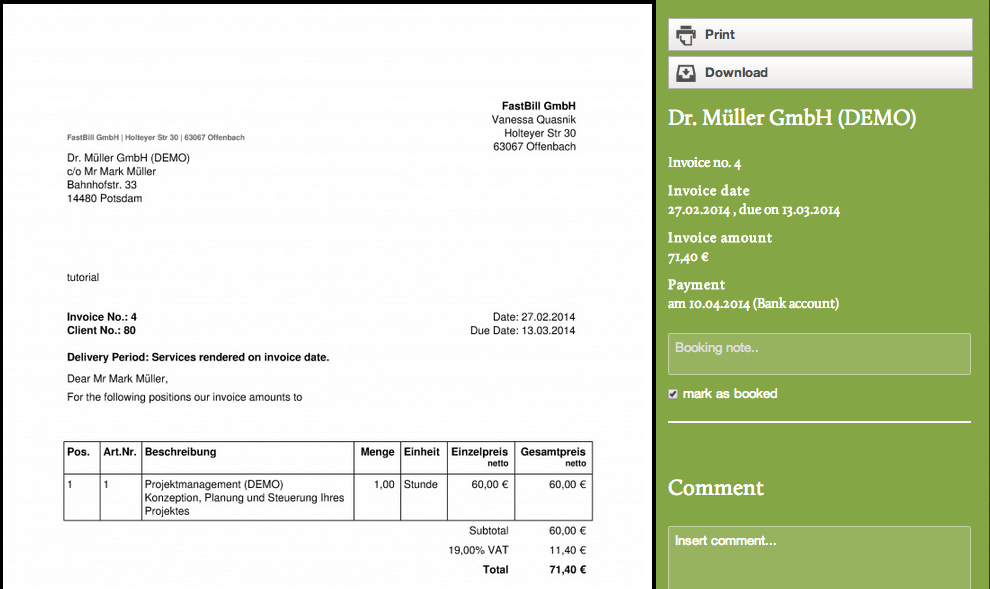 If you want to create notes yourself (e.g. "service 19%" or assigned real accounts), you can access the Monthly statement by going to Finances and changing Financial state to Monthly statement.