You can download incoming or outgoing invoices as ZIP-files:
First, mark the invoices that should be contained in the final archive. You can either choose single invoices or choose Select all from the menu shown by the gear wheel. Afterwards choose Download in the menu in the same menu.
Drafts will not be downloaded since they aren't PDF files yet. You can also filter the list (p.e. by date or client) before selecting the invoices that should be in zip-file.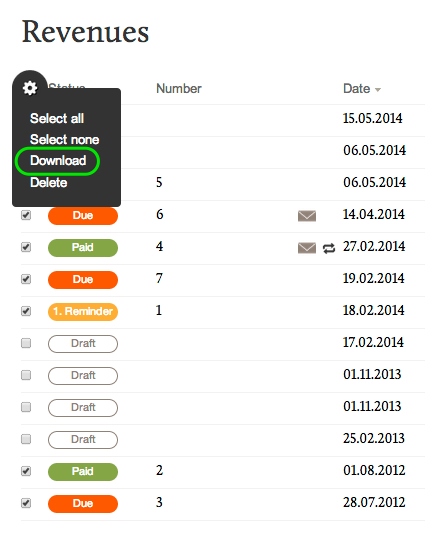 Note: It is standard to only show the first 25 invoices. Choose Show next 25 to choose from more invoices