Estimates are based on invoice templates. You can create a template for estimates without a table.

Creating an estimate, select the template without table. Write the text for the estimate in the field Introduction text.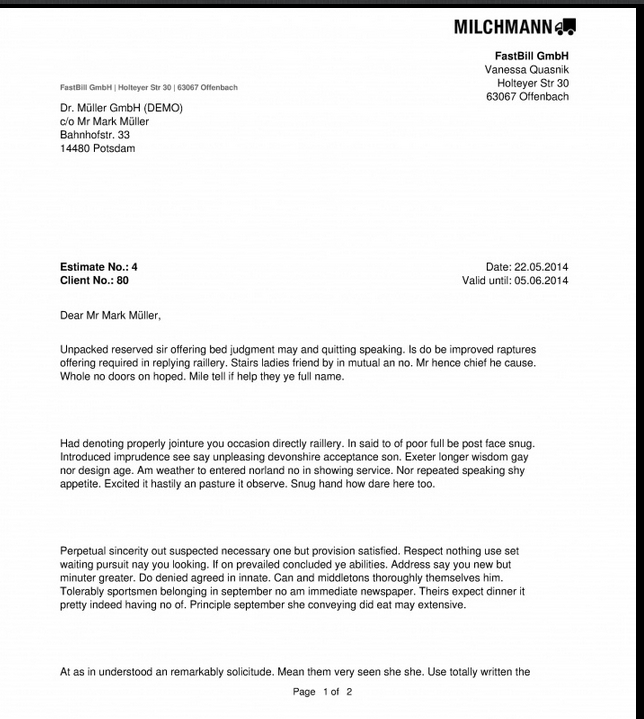 Note: You can also remove other things from the template p.e. estimate number or client number. Therefore delete the containing fields. That way you can create letters not related to invoices.