A recurring invoice is a profile based on an existing invoice or an invoice draft. You can find a list of all profiles for recurring invoices in your overview of revenues.

Invoices, that have a profile for recurring invoices can be recognized by the twin dart symbol in the list of revenues.

Clicking this icon will open the editing screen for the corresponding profile.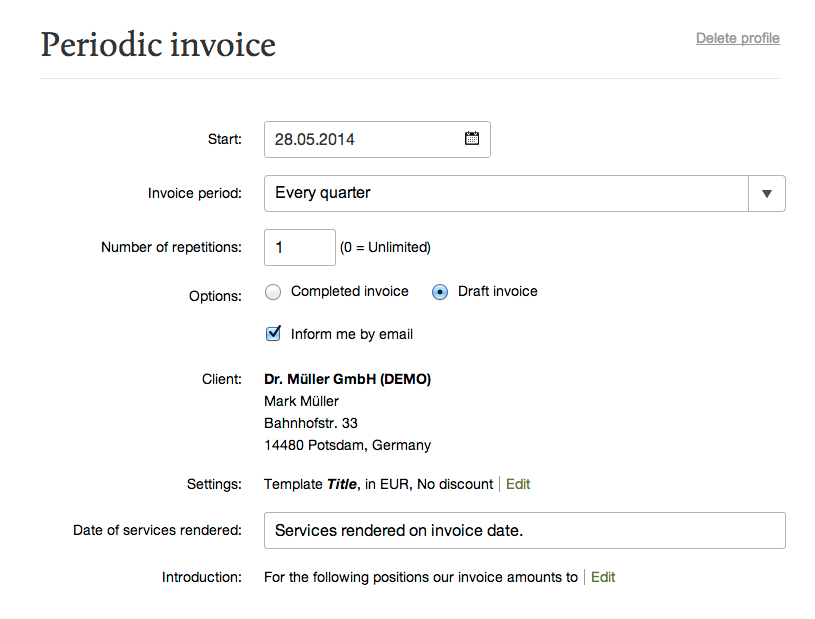 To create a new profile for a recurring invoice, open an invoice and click Tools | Recurring Invoice and you will be lead to the editing screen, where you cann fill in details for the next invoice to be created with this profile.