Note: uploading a company logo is possible in every FastBill account independent to the type of your subscription.
Furthermore, you can upload an additional logo to your Master data (Account Settings | Settings | Master data), which will be used for invoices send with the type Online-Invoice. Also the Online view of invoices for customers will show this logo.
Note: the size of your logo is restricted to a height of 150px, otherwise it will be cut off to fit the frame.
E-Mail (without company logo):

Online view of invoices for customers (without company logo):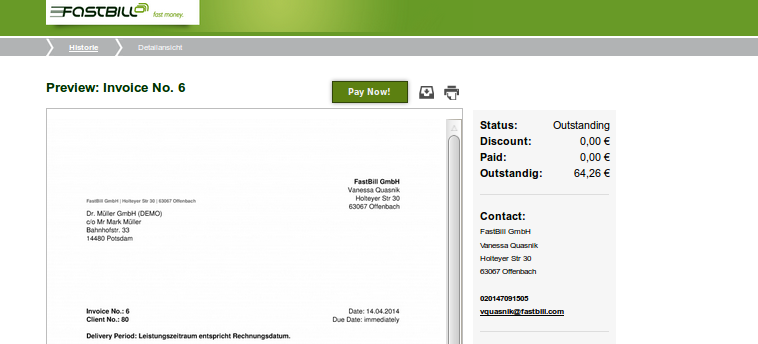 E-Mail with company logo (Plus rate):

Online view of invoices for customers with company logo (Plus rate):