Online-Invoices can be activated in your account: Account Settings | Settings | Invoice options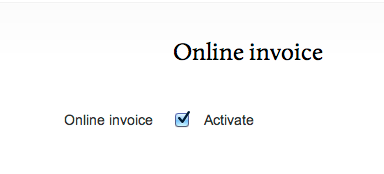 Online-Invoices are an easy way of sending invoices to clients. Clients will receive a mail containing a weblink directing to the "Online - Kundencenter", where your clients can review the invoice, print it, pay directly, check the invoice's status, and download it as PDF. To ensure that your clients have access to the invoice (should Online-Invoice be deactivated), the mail contains the invoice as a PDF.
When you are using a FastBill Pro account you can also replace the FastBill logo with your own.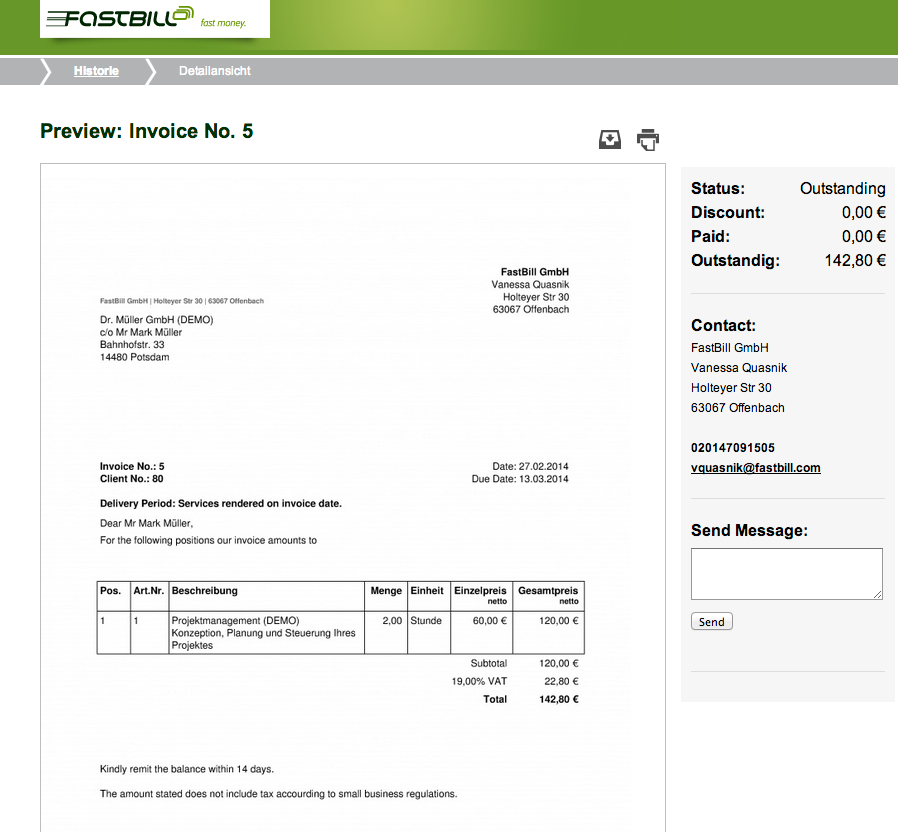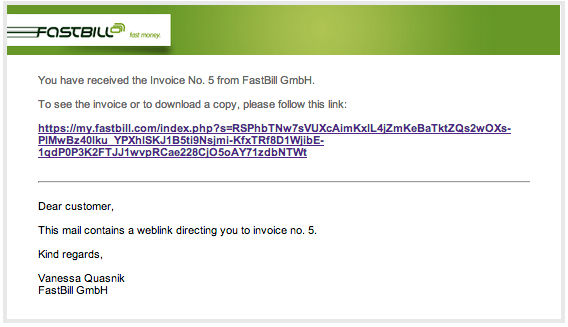 Your clients can also review older invoices in "Historie"