Contacts and cost centers can be appended to your customer files. Both opportunities are useful when working with several addresses for one main customer is required.
1. Open the customer file for which you would like to add a contact or a cost center.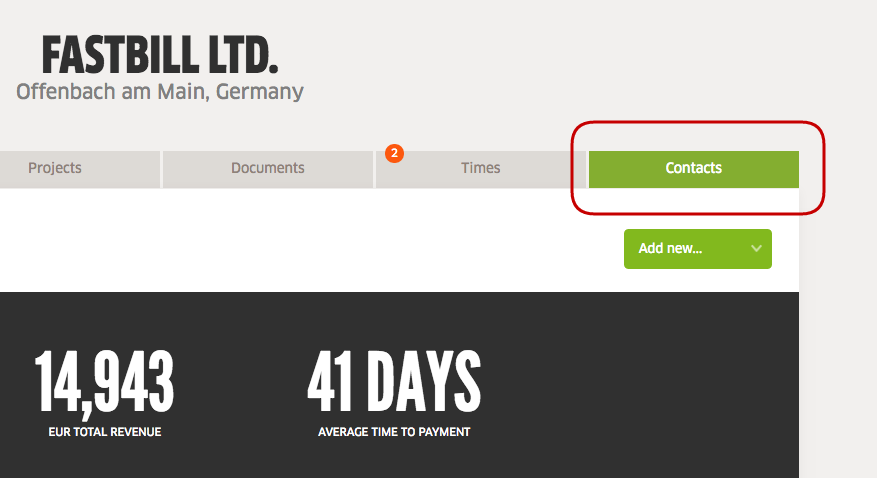 2. Select the flag "contacts". A new page will open, showing the section where contacts and cost centers can be added.

To add a new contact, click the green button labeled "create contact". A new input mask will appear where you can add all relevant data for you customer's contact.
To add a new costcenter, click the green button labeled "add cost center". Again, a new form will appear to fill in the cost center's data.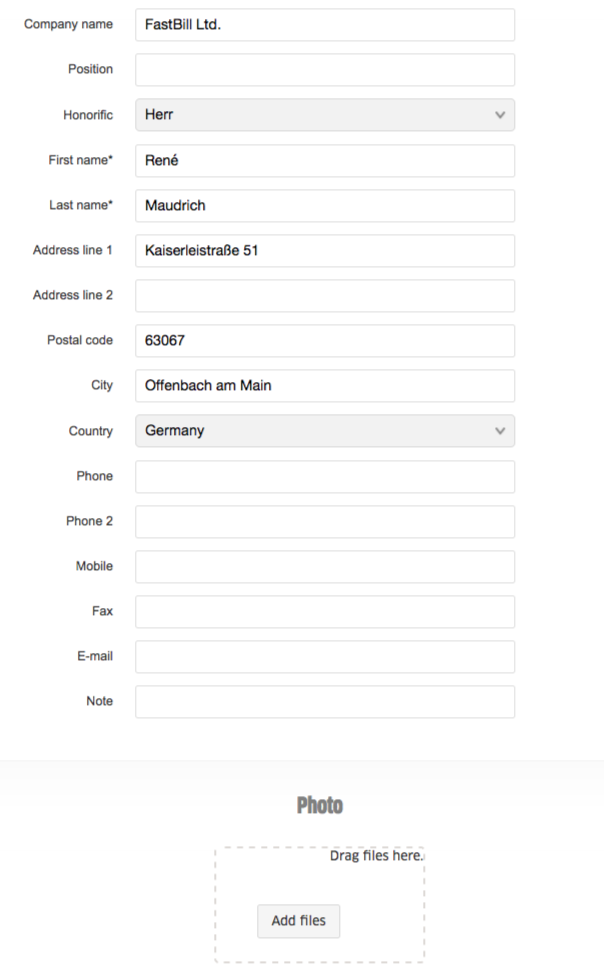 Please note that changes of the customer's main data will not affect the customer's contacts or cost centers.
If changing their data, e.g. their address, is necessary, you can do so by opening the "contact" flag, clicking on the contact's or the cost center's icon, and then clicking the button "change data". A new mask will open where the respective data can be edited.